Stunning scenery on the millenary trails of the Amalfi Coast and the Path of the Gods from Agerola to Positano
From the B & B Ke Bontà you can enjoy enchanting hiking trails through the lush nature of Agerola and of Amalfi Coast
Agerola, a wonderfully enchanting valley overlooking the Amalfi Coast, offers a wide range of hiking trails, nature walks, unique panoramic views across the world. From Agerola, from the hamlet of Bomerano, crossing the famous Path of the gods all over the world, you can reach Positano, or from the hamlet of San Lazzaro, crossing the Natural Reserve of the Ferriere Valley, you will reach Amalfi.
The paths, ancient ways of connecting Agerola and the Amalfi Coast, cross a lush nature and fabulous landscapes overlooking the cobalt sea. Many paths lead to stunning beaches only accessible on foot or by boat.
Your stay at the B & B Ke Bontà will give you a holiday immersed in the quiet, relaxation and taste of the many typical local products and the rich gastronomic tradition with genuine flavors!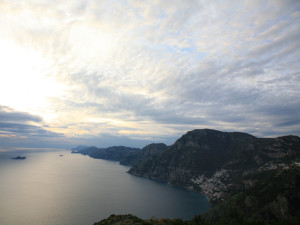 Path of the Gods Agerola to Positano
Path of the Gods hike from Bomerano-Agerola to Positano: scenic and spectacular views of the Amalfi Coast overlooking the cliffs of Capri.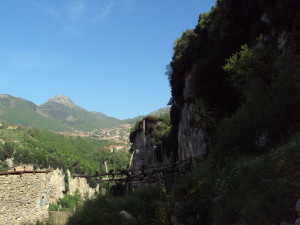 Path Orrido di Pino
Very characteristic Amalfi Coast hike for its historic and geological importance, the trail connects the two "opposing" hamlet (from San Lazzaro to Bomerano) of the town Agerola. You could continue on the path of the gods from Bomerano to Positano.
Valle delle Ferriere
Naturalistic Reserve Valle delle Ferriere that from the nature of Agerola leads to the enchanting Amalfi. A day of hiking on the Amalfi Coast in search of the old mills.